Garlic, Onions & Shallots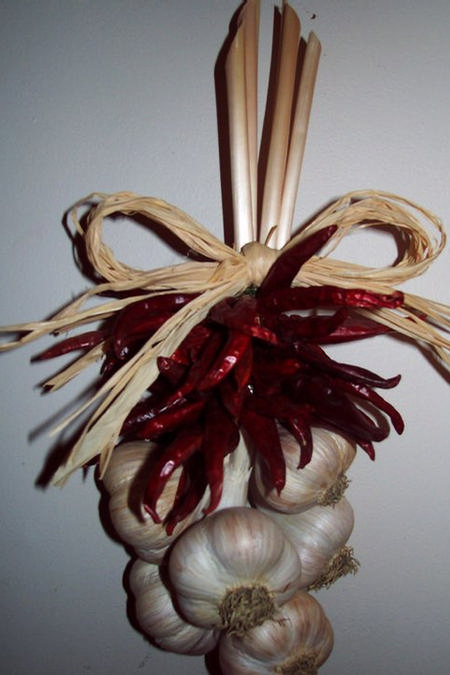 Garlic
Garlic is one of our favorite crops — both to grow and to eat. We grow primarily stiff-neck varieties. We have a Dancing Bear Farm Mix, which we've saved and grown for over twenty years. We also grow several individual varieties including our very popular variety, Asian Fire.
Garlic is one crop we can ship. We sell both table garlic and seed garlic. Please email us for more information.
You can also find us at the North Quabbin Garlic and Arts Festival in Orange, Mass, and, on Labor Day weekend, at the Southern Vermont Garlic and Herb Festival in Bennington, Vermont.
Onions
We grow yellow and red onions. Our favorite yellow is the excellent keeper, Copra, a variety that's not easy to find, and is a favorite of our restaurant chefs. For red onions, we like Redwing.
Shallots
We prefer the Dutch Yellow shallot but are experimenting with French Red and other types. In our cooking, we use shallots often in reduction sauces and for carmelizing. (Yum!)